H1150C CNC Spiral Bevel Gear Cutting Machine
Source:Changsha links-ks Release time:2020-03-22 20:22:36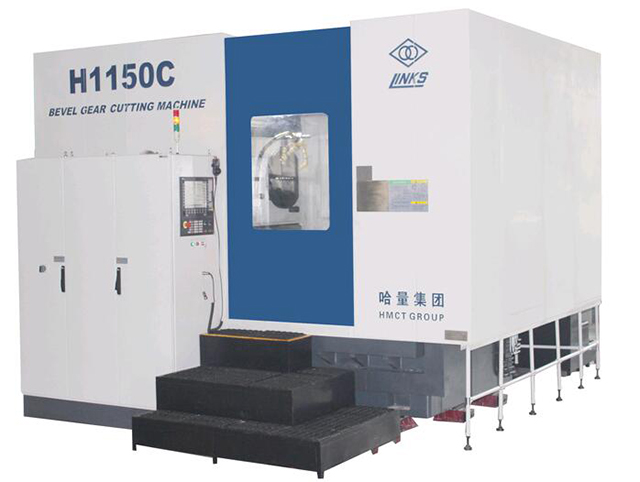 Product characteristics:
― H1150C Spiral bevel gear milling machine is a six axis five linkage CNC spiral bevel gear machining machine.
― It can be used to machine Gleason spiral bevel gear.
― The stanchion adopts double-layer frame structure with high rigidity.
― Y-axis driven by double screw rod, good dynamic performance.
― SIEMENS 840D Numerical control system.
― The machine tool can carry out automatic tool sitting and automatic Allowance Distribution.
Technical parameter
Maximum workpiece diameter(mm)

1150

Maximum module(mm)

22

Maximum tooth depth(mm)

45

Maximum face width(mm)

180

Range of tooth numbers

5~200

Maximum transmission ratio

1:10

Machining accuracy(DIN)

5

Cutter size

9〞~24〞

Cutter shaft speed(rpm)

0~150

Large end diameter of workpiece shaft(mm)

Φ240

Through hole length of workpiece shaft(mm)

555

Workpiece shaft speed(rpm)

0~30

Range of B-axis (root angle)(°)

-5~90

Rotation speed of B-axis (root angle)(rpm)

0~5

Machine Dimension

(L×W×H,mm)

4750×3200×4000

Machine Weight(kg)

36000

Floor space(L×W,mm)

5270×4750